Packed with the latest technology, the integrated GPS and GSM modules give you complete control of where and how your mobile data is used. If necessary, you can remotely delete your data. By 'delete', we mean totally obliterate – even without an internet connection and regardless of whether the device is connected to a computer.
With Security Guardian, you, your staff and your company are fully protected and satisfy every aspect of new data security legislation. As part of the Security Guardian monitoring service, there is a complete audit trail which confirms robust data security measures have been implemented.
Small enough to be carried in a pocket. Standard USB connection for any laptop - enough data storage for large files, graphics, pictures and programmes.
Integrated GPS / GPRS
Always know exactly where your data is:
Provides real time location and status information.
Remotely turn USB memory access on and off.
Create authorised access and exclusion locations.
Remotely delete sensitive data and identify its current location even when not connected to a laptop.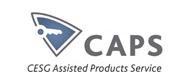 AES 256 Encryption
Works with all the main AES 256 encryption products. Additional security features are available when deployed by approved CAPS / CESG approved products.
Cloud-based Management Console
Hosted within a Secure Global Cloud Platform providing world- wide coverage. Administration console sends commands to remote Security Guardian units.
Remote 'Over the Air' update facility. Deploy software, security policies & updates remotely.