Amba is a global supplier of Hostile Vehicle Mitigation (HVM) technology.
We design, manufacture & install vehicle security systems, including road blockers, security bollards, car park barriers and vehicular access solutions in the UK and internationally.
Our security bollards are impact tested and are designed to protect perimeters and access points for high-security locations, including government buildings, airports, oil & gas, data centres, military bases, stadia and shopping centres.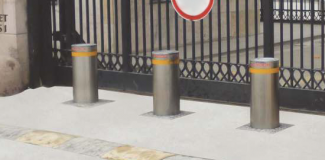 Hydraulic Rising Bollards
A hydraulic rising bollard for security, access control or car park applications with below ground protective chamber. Stainless steel or painted body and aluminium flange,
A self-contained unit incorporating the complete system within its chamber. Works with 230V mains voltage connection and hydraulic oil pressure. Electromechanical parts can be controlled with a remote control
Manual Rising Bollards
Security bollards for key-controlled manual operation and gas sprung drive system. 270mm diameter CR304 stainless steel body with aluminium flange.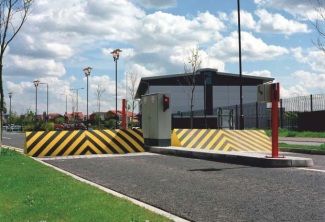 Road Blocker
Structural elements that can be used at the main or secondary entrances to places requiring high security. Operated by hydraulic oil pressure with electro-mechanical sections that can be controlled by remote control or manually.
Used by military bases, police, prisons, facilities with strategic importance and private organisations requiring high security.
High Security Bollard
Fixed barriers used for high security or sensitive areas.
High-impact protection is provided by 14mm-thick stainless steel bodies, pre-filled with concrete and a large surface area foundation.